Is your family toxic? How can you be sure?
First off, I commend you for even clicking on this article. There are many that would encourage you to remove yourself from the presence of toxic people immediately. You have shown that you want to try a different approach. Or maybe you are in a situation where you can't get away so easily. Either way, you made the right choice.
By the end of this article, you'll know how to identify toxic people, how to be free of them forever, and how to always be in a loving environment. Therefore I encourage you read to the end.
"If you think you are enlightened, go spend a week with your family." -Ram Dass
What Makes a Person Toxic?
Before we dive into what you should do around toxic people, let's get on the same page about what a toxic person really is.
A 2016 article on Psychology Today listed the 8 things that most toxic people in your life have in common. These 8 things are:
They are not caring, supportive, or interested in what's important to you.
They take no responsibility for their own feelings.
They make you prove yourself to them.
They make you defend yourself.
Toxic people are manipulative.
They are inconsistent.
They don't apologize.
They are judgmental.
To sum it up, a toxic person is an energy vampire. They feed off your "life force" so that they can build themselves up.
Let's break down 3 of these because all 8 are basically saying the same things in a different way, which is, "I matter more than you."
1. They are not caring, supportive, or interested in what's important to you.
Because you can only see through the eyes of your beliefs, you want what's important to you to be also important to everyone. As a result, you understand that everyone wants that as well for themselves.
Or do you?
Let's say you're in a situation where a family member wants a goal for you that is in direct opposition to the goal you want for yourself. This can result in conflict, especially since you don't understand why they won't just support you. It is of course your life.
At the same time, you are not supporting them in how they want to support you. They feel that they are being selfless because they are "helping" you. Henceforward, you both exhibit toxic behavior toward one another by not being supportive in the way the other wants.
Does that make you a toxic person or just a person with toxic behavior? Let's come back to this question later.
2. They take no responsibility for their own feelings.
Everyone has met that person that blames everyone else for their troubles. They say things like, "You never support me. You make me so angry. This is all your fault…"
All the while, they never look at themselves.
It can seem very difficult to be around such people because they only think of themselves and never even think to support you. Instead, they just make you angry. It's their fault that you even get angry at all.
Wait a minute…it seems like you are doing to them what you are accusing them of doing to you.
So does that make you a toxic person or just a person reacting to toxic behavior in a toxic way? You don't have to answer this right now either.
3. They make you prove yourself to them.
As described above, toxic people want you to prove that you love them by doing something you may not want to do. They want you to support them in some way or even do them a favor. When you don't, they complain about it saying you don't care about them. They may even list examples of when they helped you.
Observe what feelings surface in response to the following questions.
Have your family and friends proved themselves to you yet?
Do they even have to?
How do you feel when you ask them for a favor and they don't come through?
Do you feel similar to what was described above of the toxic person?
If you feel similar to that of a toxic person, does that make you a toxic person?
The Pattern of Toxicity
You're starting to see a pattern. A person is not really toxic, they just exhibit toxic behavior from time to time. They are inconsistent in that way, which is one of the listed traits.
It's also starting to look like you are the toxic person you claim another to be. This is because there is no separation between what you feel and what you experience.
Whenever a person experiences an unwanted feeling, he thinks that separating it from himself will lead to him feeling better. To try and separate it, he projects this behavior onto another thus creating his own enemy in a sense.
This is a major breakthrough because you can begin to see how you've also done this. Once you are aware, you can make the necessary changes.
What To Remember About Energy Vampirism
If someone can take your energy, this means that someone can also give you energy. Similarly, if someone can be toxic, this means someone can be a cure.
It is as easy to focus on the energy drainers as it is to focus on the energy givers. Since what you focus on expands, it's better to focus on the energy givers instead.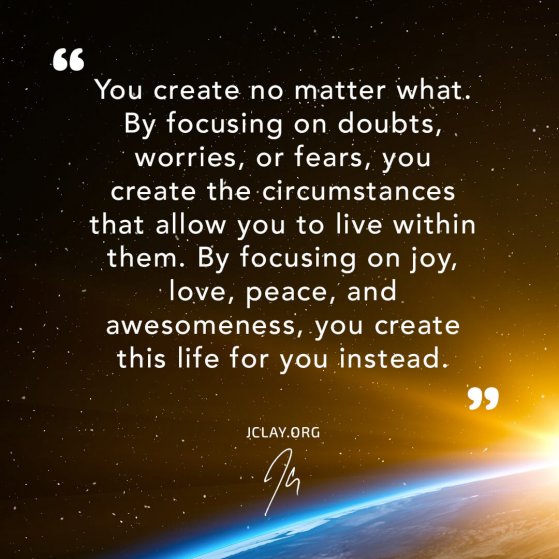 Instead of just focusing on the energy givers, what if you could become an energy giver?
A lot of people believe that to give is to lose, but in reality, to give is to receive.
This is why when you project to separate, you still experience what you're projecting.
You can try this experiment right now.
Give a genuine compliment to someone. Observe their reaction and yours. You would observe how happy they get and how much more happy it makes you.
Now, criticize someone harshly. Ok, you don't have to do this one. That bad feeling that you felt in your heart shows that you don't really want to give that because you know that you'll receive it. And in some ways, just by thinking it, you already have.
Being A Energy Giver, Being the Cure
Check out this shift in perspective.
A toxic person wants to feel better by either taking your energy or making you feel smaller.
On the flip side, an energy giver wants you to feel better by either giving you energy or making you feel better.
The same result is applied, but everybody feels better about it. By being an energy giver, you also receive the energy you gave but in greater amounts. That's all a "toxic" person wants.
The next time a "toxic" person comes your way, willingly give them that love that they are really asking for. You will have cured them of their toxicity making your environment toxic-free and peaceful.
The Role Your Family & Friends Play In Your Life
In truth, the only toxic person you've ever perceived is yourself. Now that you know how not to be toxic, you won't perceive it in others.
Because your loved ones are so close to you, they can bring up feelings that you would not care to have around others.
What's special about this is they are reflecting your innermost thoughts. They are showing you what you need to overcome to remain happy. How can a person such as that ever be toxic? They are your savior.
Will you try to see the world another way? Let me know in the comments.