Truthfully, many adults never learn these life lessons no matter what age they are. I threw the age of 40 out there just to get your attention.
When life lessons aren't properly learned, the self-defined hurtful circumstances surrounding them continue to repeat.
Don't be trapped by these beliefs all your life. Learn the lesson and transform the quality of your life.
In this article, I will outline the 7 most important life lessons that you can begin learning now.
Don't worry if you don't agree or aren't ready to shift your perception. All is unfolding as it should. The fact that you are being exposed to this right now means you're welcoming amazing things into your life.
Are you ready? Then let's proceed.
1> The importance of letting go
Followers of my music know how much I speak about letting go, but many may not fully understand the reasons why.
Currently, you may feel weighed down by the heavy burdens you choose to carry.
In the simplest terms, letting go allows you to feel light.
When you feel light, you are like a leaf rolling down the street. You feel free as if you are part of the wind. No matter where you land, you land softly because you are light.
There is no coincidence that the word light in terms of weight is the same as light in terms of that which helps you to see.
When you let go, you can see clearer. What seemed like a dark, scary figure was just a shadow that could have no effect on you.
Whether it's a grudge, bad news, fear, ideas of who you think you are, or any number of unwanting things … let them all go.
Try it now. There's something that's bothering you. Let it go. It's as easy as dropping your phone. The only reason you wouldn't let go of your phone is if you valued it.
Why value this heavy burden? Let go.
2> You keep what you share with others
You may have been taught or witnessed the relationship that exists between giving and taking.
The give-and-take relationship says that with any transaction, one person gives and the other takes. Yet there's more at play here.
"Taking" has more of a negative connotation to it. It implies that you must lay claim to what was never yours.
This thinking introduces the idea that there are things that you lack. The idea germinates and you start to focus on what else you lack. So you begin a cycle of taking.
Taking can be of force, through careful planning, or even through means of deception. It also contradicts giving.
By accepting that you must "take" to live properly, you have already created a disadvantage for yourself. You are telling yourself that you are inadequate as is and that you must "take" control of all. In addition, you are making real the belief that all can be "taken" from you at any moment.
This belief makes it even harder to give because now you want to control the gift even when it's no longer in your possession. Your giving comes with conditions.
So give-and-take isn't actually a thing. It would be accurately described as take-and-try-to-keep. To take is to try to keep, and to try to keep is to take. There is no contradiction here.
2.1> Let's compare give-and-take to give-and-receive
Give-and-receive is similar to take-and-try-to-keep in that there is no contradiction. What is given is received and what is received is given. It also passes the truth test.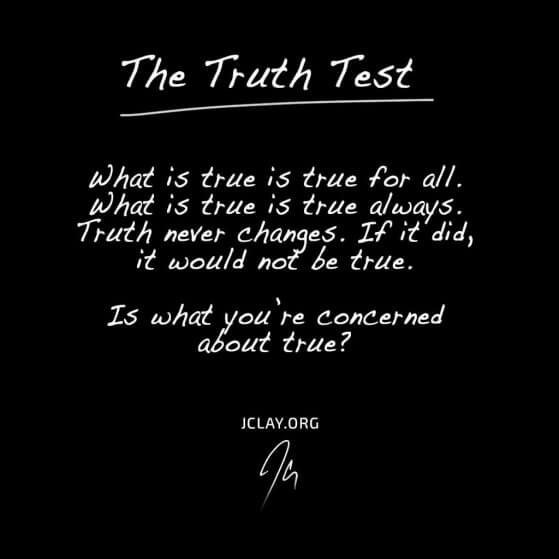 Don't worry, I'll explain.
When you give unconditionally, you have no need to control the gift. You are showing with your actions that you believe it is ok to give freely.
This belief allows you to receive freely. You won't feel bad about receiving gifts because you know by your own actions that gifts are not a form of indebtedness.
And I'm sure you've gotten helped in many ways over the years in such a way that you could not possibly begin to repay, nor would the gift-givers want you to repay.
To demonstrate this relationship of giving and receiving, give someone a huge smile. Once you see their reaction, your smile will grow even bigger because you would have received back what you gave.
Now do the same thing in reverse. Give a person a mean look. Chances are you won't like what you receive back from it.
2.2> The role that sharing plays in this
Sharing is another form of giving. You may not realize it, but you share often.
At any moment, you share your thoughts, emotions, mannerisms, way of being, loves, etc.
As you can see, you can only share what you have to share.
So when you lash out at another, complain, or share your disgusts, it's because you have those things. You have accepted them as part of yourself.
The reason you would openly share these things is that you believe it's a way to get rid of them. But as we've learned, this is not true. Giving and receiving are one.
You actually strengthen in yourself what you share with others.
The proper way to rid yourself of what you don't want is again to simply let it go.
When something is not a part of you, you have no need to speak about it. It's not even in your mental space to even be thought to speak about.
3> Forgiveness is a strength
A lot of people still see forgiveness as a weakness. Why else would they not forgive?
There is still a huge misconception when it comes to forgiving. Many believe that to forgive means that, "I know you did me wrong, but I'm going to prove that I'm better than you by forgiving you."
This does not pass the truth test.
Forgiveness is similar to the following, "I know you think you did me wrong, but you only did yourself a disservice by believing you could cause pain or discomfort. You have strengthened your belief in was is not real. In reality, you can never hurt me. I forgive you, not for what you thought you did, but for your belief in what is not of you."
To put this another way, it's like the famous quote of Jesus that if someone slaps you, turn to give them the other cheek to slap.
The reason this is an accurate depiction is that it doesn't give a false representation of what you are. You are not a body nor what it represents. You are not fragile and susceptible to death.
To fight for the body's weakness is to recognize that you are weak, even though you are not weak.
This leads us to the next life lesson, but I'll say this one last thing first. Getting is another word for receiving. And since giving and getting are one, so are forgiving and forgetting (for-giving and for-getting).
To forgive is to forget. Why would you remember and continue to be limited by what is not? You are what is.
4> Having enemies makes you weak
This life lesson is very similar to what we were speaking about above.
When you acknowledge someone as your enemy, you have assigned them to be your superior. You believe that they have power over you, because why else would you regard them as your enemy?
If a 3-year-old said that he was going to beat you up, you wouldn't call him your enemy. You would say, "Allll, you're so cute. Where's yo mama?" lol.
Well, adults are just tall kids. Treat them the same way.
Hate tries to make more hate, but it is always inferior to love. It cannot exist where love exists.
On the other hand, love creates more love and it is inferior to nothing.
Create loved ones instead of trying to make enemies.
5> If the promise of money is the only reason you're doing something, you shouldn't be doing it
Chasing money is often a sign of fear. You feel that having money allows you to be safe. By doing this you are again giving power to something outside of yourself and you are also giving it power over you.
You are also making real the belief that safety is needed. Safety would only be needed if you identify with what is temporary.
A common thing amongst those that grew up in poverty is that they never knew they were in poverty until someone showed them differently. For years they were happy with life, but because someone said they should value money over happiness, they entered a cycle where they become a slave to money.
Money is just a tool for cooperation. You want people to cooperate with you and many are willing for the right price whether they want to or not.
But why would you ever do what you don't want to do? It's because of fear of the unknown.
What is even more absurd is how can you be afraid of the unknown? It's unknown!
Instead, openly cooperate with others. You won't need money ever again. This is not to say that you won't use money ever again or that you won't have access to it, you just won't "need" it.
6> The past is a trap
The past only exists in your mind. It's not real and it's not here, but you always visit it every chance you get.
A lot may argue that you can learn from the past. True, but what do you really learn?
You learn that you would rather be nowhere than here. In addition, you learn untrue lessons because you learned them by being in a place that is untrue.
6.1> The fabricated lessons learned from the past
The past has taught you about pain, which is an illusion, and it's taught you about death, which goes against what you are because you could not exist if you were death.
One of the main things that focusing on the past does is give you a team to root for. You take on the persona of that team that you identify with by way of its story. His story. History.
History attempts to make division real. If you believe you are of a certain sex, you are more likely to take on the behaviors and baggage you think that sex carries. You even attempt to enforce these behaviors with others that don't behave in a similar manner.
It's the same for race, culture, religion, affiliations, territory, education, job titles, etc.
People even start there sentences like this:
As someone that grew up in Chicago…
As an award-winning artist…
As someone with ADD…
As a cancer survivor…
As a gunshot victim…
As a church goer…
As a grown man…
As a mother…
As a victim…
What would happen if you shed those definitions (limitations)?
It may look something like this:
As a perfect creation from a Perfect Creator…
As an unlimited being…
As a creator of time…
As all there is…
As life itself…
In fact, you won't even need the pretense to speak.
Let go of the past and focus on right now. I recommend this book by Eckhart Tolle called The Power of Now.
7> Your mind controls your body
Everyone agrees with this one, but nobody agrees with this one.
I understand how that sounds.
You tell your body to raise it's arm and it does. You tell your body to hold your pee so that you can make it to a bathroom, and so it does (most times 😁).
The power your mind has over your body is total.
But even within that power, your mind has the power to give that power away to illusion. It can say, "Let's allow sickness to control this body."
"Let's let chance determine what happens to this body."
And so it does.
Your physical body is a representation of who you think you are. If you change who you think you are, your body will change accordingly, naturally.
Everything your mind tells your body to do allows it to become more efficient the more you do it.
If you work out all the time, your body will become more efficient at helping you to work out by way of muscles and loss of fat. The same for if you sat down in one spot the whole day. Your body would become more efficient at that.
And if you do a combination of both, who knows?
My point is that your mind controls your body. You don't have to go to another body to find out what's wrong with yours. There is only a mis-thought that's causing all of your body-related troubles.
You can let that go as well. Let go of all limitations. You may even end up being able to walk on water.
One thing is certain. As long as you believe you won't be able to walk on water, you won't be able to.
Recap
Here are those 7 lessons again:
The importance of letting go
You keep what you share with others
Forgiveness is a strength
Having enemies makes you weak
If the promise of money is the only reason you're doing something, you shouldn't be doing it
The past is a trap
Your mind controls your body
Learn these lessons and have fun in the process. In fact, have fun always!
If you find this article helpful, share it. Remember, what you share with others, you strengthen in yourself. 😉