16 Songs To Help With Depression (Multiple Genres)
Music works as an excellent way to help people through the difficult moments in life, bringing messages of happiness, hope, and most importantly, relief. That's what makes these songs perfect for those with depression, anxiety, and mental illness.
If you find yourself in a difficult area of your life, then you should try listening to these songs. They can help you to relax and heal your mind from the negative thoughts that replay over and over.
Check out the playlists here:
Spotify Playlist
YouTube Playlist
1. "Let Go" by JClay
Many have said that this masterpiece by JClay is the only song you will ever need. "Let Go" will remind you of your excellence, whether you see it or not. It illustrates the thought patterns that lead you down this path and it gives you a wait out.
Its brilliance lies in that each time you hear it, you discover something new. No matter if you're on the edge of a breakdown or just having a down day, this song itself can serve as a quick relief. But what's learned from "Let Go", if applied, will be sure to cure you of depression.
For more detailed help with depression, check out this lyrical breakdown that's very helpful.
2. "The Day My Powers Arrived" by Kirby Krackle
"The Day My Powers Arrived" takes a different approach: Kirby Krackle sings from the perspective of a person that just discovered that they have superpowers. At first, the singer feels worried and scared, but then other heroes arrive. They remind him that despite the problems he faces, there's a plan for him in life so that he can overcome it.
Just like when you face problems, you can rely on others to help you through them. After you go through those experiences, you can help other people that face similar problems. So even though you faced a giant obstacle in your life, you can learn from it and use that experience to help other people that struggle with similar problems.
For more detailed assistance, you can see the lyrical breakdown here.
3. "Juicy" by The Notorious B.I.G.
"Juicy" is a hip-hop classic that takes yet another approach. the Notorious B.I.G. raps about how he used to get looked down on by people. People would try to make him believe that he wouldn't amount to anything in life, but despite that, he was able to use his music to change his life.
In short, despite the lows that he faced, The Notorious B.I.G. was able to rise and make something of his life. This song exists to show people that they can aim for high dreams and reach them despite what other people say. Even if others tell you that you can't accomplish something, you have the ultimate say.
4. "Mountain Sound" by Of Monsters and Men
Some people that face depression and other mental struggles feel like they messed up or made a major mistake. "Mountain Sound" song reminds you that those moments don't define your future and that you can move past your old self. The singer originally felt like they made a mistake, but they left that life behind.
Just like when you make a mistake, even if you must face the consequences, you don't need to return to your old self. Instead, you can focus on becoming better, moving past those emotional scars and forming yourself into the person that you want to be. This song uses its upbeat chorus to really sink this message into the heart.
5. "Heart of a Champion" by Nelly
This song remains upbeat and takes advantage of trumpets to inspire people as they listen. You listen to the determination of the singer, wanting to remain strong and overcome challenges that come his way. He knows that he faces challenges, but he also knows that he will overcome them as long as he keeps trying.
The chorus relates well to people struggling in life. It reminds them that they can still remain a champion as long as they keep trying and put forth their full effort. As you overcome the odds and keep trying, you can be a true champion and reach the rewards and goals that you set for yourself.
6. "Move Along" by The All-American Rejects
This song became popular for people interpreting it as an anti-suicide message. It reminds people that they face struggles in their life and they reach low points, but they should move past them and remain strong. As you do, you can make it past those low points and reach better parts of your life.
This song uses it's repeated chorus to really drive home the point that you need to keep moving and trying in life. As you do, you can overcome the darker thoughts and feelings that might plague your mind and weigh you down. They won't go away, but you can keep trying, remain strong and work past them to reach happier times.
7. "I Like You That Way" by JClay
Whether you're losing confidence or just need a pick-me-up, JClay reminds you of your perfection on this song.
"I Like You That Way" points out that our perceived differences is what makes us special and offers a way to always be in that place of happiness.
"8. Here Comes the Sun" by The Beatles
This song doesn't try to hide the sadder parts of life. You hear the singer talking to his "little darling", and explaining that they went through a difficult winter. Despite that, the sun always rises and returns to make things good again. Just like in life, when we face difficult times, we need to remember that good times will arrive.
When your anxieties weigh you down, remember that good moments will come and that you will overcome those struggles. Remind yourself that you can wait out the difficult times so that the good ones can come to you and make things happy again. Stay strong and wait for that sunshine and sun to return into your life.
9. "Happy" by Pharrell William
When you're struggling to feel happy, you sometimes just need to hear someone tell you to be happy. This song reminds you that you can be happy in life despite problems or issues that may come your way. You can't help but sing along to the chorus and feel just as happy as the singer.
You may feel like other people are trying to make you sad, but this song reminds you that you can fight against those people. As long as you remain happy, you don't let them win, so you can fight back by staying happy. Don't let those kinds of people bog you down and use this song to remind yourself to be happy.
10. "Message in a Bottle" by the Police
We sometimes feel like we're on an island alone and that we're facing struggles that no one could understand. The singer sends a message in a bottle in the hopes of getting some help from someone else. Eventually, millions of bottles wash up on the shore of his island, reminding him that he isn't alone.
Even if you feel alone at times in your life, you should remember that other people are going through similar issues. With this knowledge, you can feel assured that you will get through those problems and have other people that can help you. Keep on trying and open up to others so that they can assist you through your problems.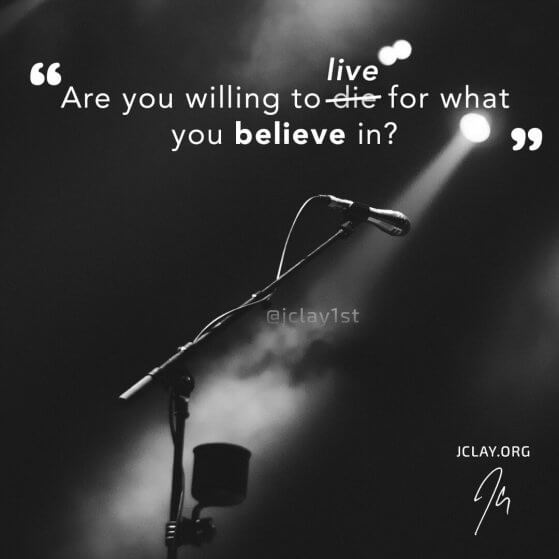 Here are some honorable mentions that will help with depression, especially that Earth, Wind & Fire. Ooh wee!
11. "For Flyers Only" by JClay & OPlus
This song reminds people that they are living far below their potential.
12. "I Got That Feeling" by 1st
When you feel like everything will be alright.
13. "Don't Worry Be Happy" by Bobby McFerrin
As the title says, don't worry, which is similar to the Lion King song.
14. "Sing a Song" by Earth, Wind & Fire
Sing a sooooonnnggg! You'll hear.
15. "For Once In My Life" by Stevie Wonder
"For once in my life, I won't let sorrow hurt me." That's so powerful!
16. "Gonna Fly Now" by Bill Conti
Those familiar with Rocky movies will recognize this song. It's played on most training montages. Because of this, it has the power to get you moving in the right direction.
Final Thoughts on Depression
If you're facing troubling times in your life, then you may want to try and listen to songs that will bring you positive messages. It can be difficult to face these challenges when you feel alone, but use these songs as a reminder that you are not. You are not your depression and it can be overcome. If you need to use affirmations to help you believe this, then use them.
Remember that music won't get rid of the terrible feelings, unless you let go completely, but you can use it as a way to help yourself through them. As you do so, you can focus on the positive messages in songs rather than the negative thoughts in your mind, which you'll learn later aren't actually negative. But that's another story.